Quartz Microbalance - QMB

The OmniVac QMB 100 Quartz Oscillator is an indispensable tool for thickness control during thin film growth. Equipped with standard 6 MHz industrial quartzes, the QMB 100 can easily be fitted to the needs of the experimental setup.
The high temperature design allows for a use of the QMB 100 in combination with high temperature evaporants.
The QMB 100 is mounted on a DN 40CF flange containing the necessary water and coaxial feedthroughs.
Alternatively, the QMB assembly can be mounted on a SH Sample Holder (QMB 200), thus enabling rate measurements at the position of the sample.
QMB 100 Quartz Oscillator
| | |
| --- | --- |
| Crystal | Industrial standard 6 MHz, 10 mm diameter |
| Cooling | Water, 0.8 l/min, 6 mm tube |
| Materials | Non-magnetic |
| Connector flanch | BNC |
| Mounting flanch | DN 40 CF |
QMB 200 Quartz Oscillator
| | |
| --- | --- |
| Crystal | Industrial standard 6 MHz, 10 mm diameter |
| Cooling | via cooling finger |
| Materials | Non-magnetic |
| Mounting | SH Sample Holder |
Control Unit Sycon Inc. STM 1 / STM 2
| | |
| --- | --- |
| High performance | 10 measurements per second, 0.01 Å/s rate display |
| Interface | RS232/RS485 |
| Software | LabVIEW™ application |
| Dimensions | 3" x 4" PCB or ½ 19" units |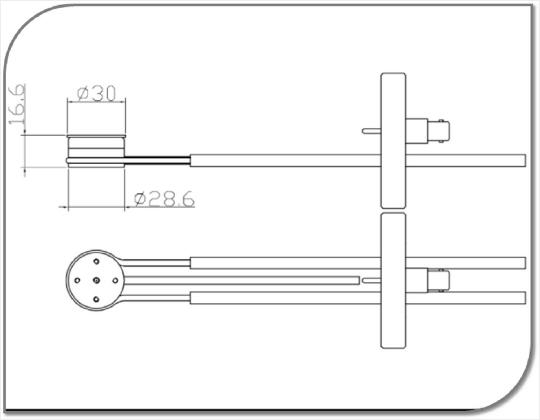 Features:
high temperature operation
standard 6 MHz quartz crystals
DN 40 CF

Related Products:
EV 100/200/300 Evaporators
EEV 100/200/300 Electron Beam Evaporators